Street Team
Join the Red Molly Street Team! We'll get you in for free and set you up to sell CDs. Just fill out the form below, and we will get back to you with all the details.
Tour Poster
Help us spread the word about Red Molly shows! Print a poster below, and write in the show information. Then, post it near the venue, hand it out to friends, etc. Thank you!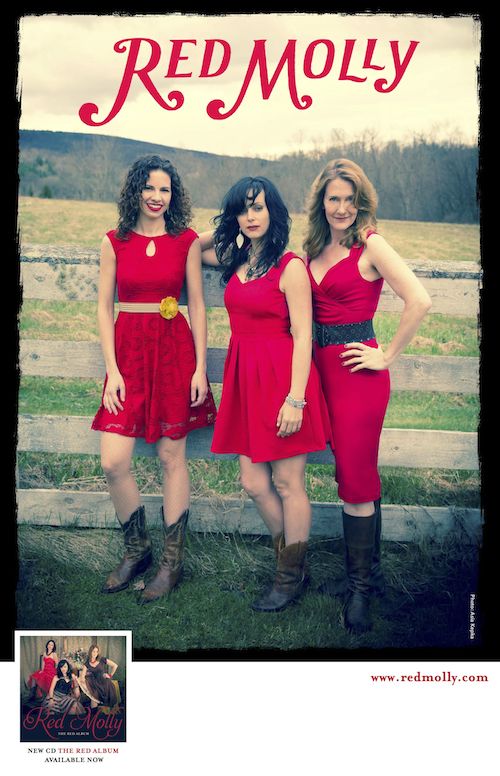 Fan Photos
We want to show off our fans! Send us a picture of yourself in a Red Molly shirt! Send us a picture of Red Molly stickers on the backs of cars, boats, motorcycles, guitar cases, coolers or small children. We'll post them in our Flickr gallery to share with all our friends!